DURABLE & LOW MAINTENANCE
Limitless Possibilities with Outdoor Porcelain Pavers
Discover the versatility and beauty of outdoor porcelain pavers. Designed for durability and easy maintenance, our pavers come in a variety of colors, textures, and sizes. Transform your outdoor spaces into stunning retreats with our elegant and functional porcelain pavers.
Elegant Porcelain Tiles by Decovita
Decovita Porcelain Tiles offer the perfect blend of durability and style to elevate any space. Our tiles are made with high-quality materials that ensure they can withstand heavy foot traffic, spills, and scratches, making them a practical choice for both residential and commercial applications. With a wide range of colors, textures, and finishes available, our tiles allow you to create a truly unique and personalized look for your space.

Whether you're revamping your patio, creating a stunning poolside retreat, or designing an elegant outdoor dining area, Decovita Porcelain Tiles will exceed your expectations. Experience the ultimate combination of beauty and durability, elevating your outdoor living experience with high-quality porcelain tiles.
Transform your floors or walls with the timeless elegance of porcelain tile.
Bronze, Pearl, Gold, White, Aqua, Bold Green
Grey, Sand, Taupe, White, Anthracite, Light Grey, Ivory
Anthracite, Taupe, White, Dark Grey, Grey, Beige
Grey, Warm Grey, White, Anthracite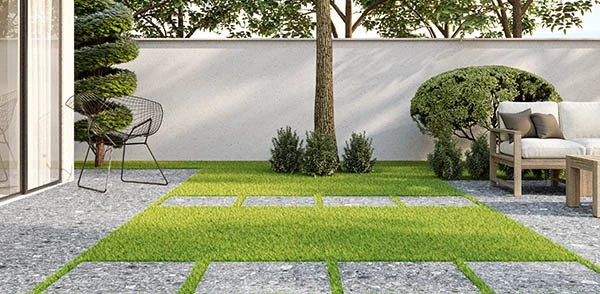 Polished, R11 Flat, R13, R9 Flat, Sugar Effect
Dark Grey, Light Grey, Anthracite
Endless Design Possibilities with World of Stones Porcelain Tiles
When it comes to high-quality porcelain tiles, OLW is proud to offer the World of Stones®. World of Stones® is a well-respected name in the tile industry, known for producing porcelain tiles that are both durable and stylish. As one of their authorized distributors, we're able to provide you with a range of options to choose from. Our World of Stones® Porcelain Tiles come in a variety of sizes, colors, and finishes, allowing you to create a look that is both unique and timeless.
Whether you're looking for a classic style or something more modern, our porcelain tiles can cater to your needs. We offer outdoor-rated porcelain tiles that are perfect for patios, decks, and other outdoor spaces. Our tiles are easy to install and maintain, making them a great investment for your home or commercial property. When you choose OLW for your porcelain tile needs, you can trust that you're getting top-quality products at a fair price.
Discover Bullnose Porcelain Pavers
Enhance your outdoor space with MSI's 3×24 2cm Bullnose Porcelain Pavers. These durable pavers combine a sleek 3×24 design with a 2cm thickness, offering both style and strength. Transform your patio or pool area into a stunning retreat with these versatile and long-lasting pavers.
Our team of home and backyard leisure specialists are here to help you make your house a home.